The Importance of Calcium for Women
Calcium is one of those things that we all know we need but tend to ignore just how important it is to us. Studies have shown that women are eight times more likely to contract diseases such as Osteoporosis, than men. This disease creates a loss in bone density and can lead to fractures within the body. Calcium can help prevent numerous other health issues that we face and the solution is far easier than you realize.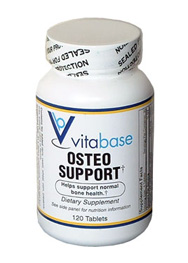 Just by adding a
Calcium based multivitamin
into your diet, you will great increase your body's natural defense against various diseases. Calcium also plays a vital role in the body's ability to clot. Calcium is also a vital mineral for proper nerve function and muscle development. Increasing the amount of Calcium people consume in the course of a day helps to strengthen and protect the body. You can easily find good tasting foods that provide good doses of calcium.
Different Calcium Supplement Options to Consider
Even if you are lactose intolerant, you can find a vast number of alternatives to get your daily amount of
Calcium
. This, in combination with regular exercise and a healthy diet can help transform your body into a pillar of strength, which will last for years to come. The health benefits from indulging on a healthy lifestyle do not just benefit you, but also your family. You family will also benefit from these additions to their diets as well. The next time you are considering that bowl of ice cream, remember that it is alright to say yes, sometimes.
Contact
HerAnswer.com
for more information.
(866) 834-0131 - 1079 Sunrise Ave. Ste B-250, Roseville, CA 95661